Good Monday afternoon to you, friends and visitors of the Dollhouse! Happy Labor/Labour Day - are you enjoying a day off? Are you craftin'? Do you WANT TO?! :) Well I might just have some brand spankin' new inspiration to share with you, with a hot new color palette, some fabby Dollies projects, and a yummy prize pack you can win... But FIRST, we have some business to take care of!
Wanna know who won the delish
7 Gypsies Avignon kit
, from our fabby sponsor,
Dolce Scrapbook
?
A big thank you to everyone who played along with my color challenges throughout the month of August. I know some of the combinations were a little out of the ordinary (but hey, that's my plan, Stan!), and you crafty folks did such a great job with them, leaving me with TONS of yummy inspiration and blogs to visit when I'm stuck! So yes, THANK YOU! Of course there can only be one winnah, and that would be......
SHERRI CARAMICO!
Check out the beautiful page
Sherri
made with our very FIRST color combo for August:
Sherri
, congratulations! I'm sure you're going to LOVE the
7 Gypsies Avignon kit
, and we hope that means you'll be using it to play along with us again soon! If you'll kindly email me,
Leah
, at
spazzicassi@yahoo.ca
, with your mailing address, I will have
Juliana
at
Dolce Scrapbook
send out your goodies!
So now I'm kicking off another month of color challenges, and I have the prize right here in my hot little hands, but need to photograph it, so I'll post that soon, I promise! (Hopefully later today!) I hope you're all up for something a little... um... SEASONAL! :D
You can use ANY shades of grey and green for this one, but remember, your project MUST feature these colors predominantly - simply incorporating them into your project is not enough! Check out the eye candy from our Dollies...
Adina
created this beautiful altered book - I want one!
(maybe it's my Christmas present...)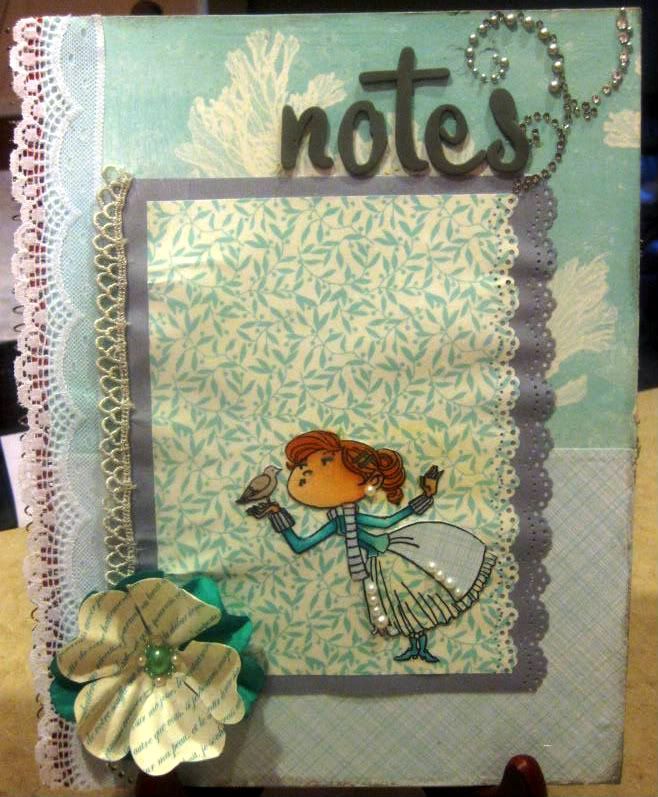 Metal_Minish
shows us his mastery of the misting with this gorgeous page (YUM!):
Penny
wowed us with this quirky, doodly page - I just
love
all the contrast!
and your gracious hostess,
Leah the Orange
(moi!), played with some of the
soon-to-be-released "Marjolaine" line from BasicGrey and promptly fell in love:
See? Lots of shades of green and grey there! I'm excited to see what you'll do with these colors, and you must link up your
NEWLY-CREATED projects
below by next
Sunday, September 12th at midnight EST
. Be sure to
link back to the Dollhouse
in your blog post to be eligible for this month's prize!