Do you get the pun???
Huh?
HUH???
A prize drawing AND a sketch?
Ummmmm
....
never mind
LOL
!
Well a big
THANK YOU!
to everyone who came and played with us in October! What loveliness! I had 17

GAWJESS

entries to let Random.org draw from and it randomly chose the first name on my list...
Dorothy S.!!!!!!!!!!!!!!!!!

Dorothy, use the
Kontactr
button on the right to send me your address. I hope you LOVE your prize!!!
Well for everyone else, another month means ANOTHER PRIZE! We can all appreciate that I think! Here is the lovely prize you will all be playing for in November!
Sandylion

puffy flower stickers (I wanted to keep these!)

Making Memories Vintage Findings

Ephemera

Pack

Making Memories Whimsy

Journaling

Tags Book

See D's Swirl Cling Stamps

Prima

Flowers
This prize pack is like me ignoring the fact it's fall and heading towards winter. Maybe it will help you too! To get in on it, all you have to do is something REALLY tough... PLAY ALONG :) If you're new to us click the link on the top left column to take ya to our "how to," it's got everything you need to know.

This is our last challenge for the first week of November (still can't believe I
said
that!). With this Sketch challenge you'll have everything you need for a triple threat combo craft
extraordinaire
!!! Not the best name
LOL
. If you go that route it is due by Sunday at midnight but if you decide just to
RAWK
the sketch, then it is due by Wednesday at midnight.

After all that I guess you want the sketch then.... well all you had to do was ask! :)
Here's some inspiration for ya to play with...
Adina
Kristy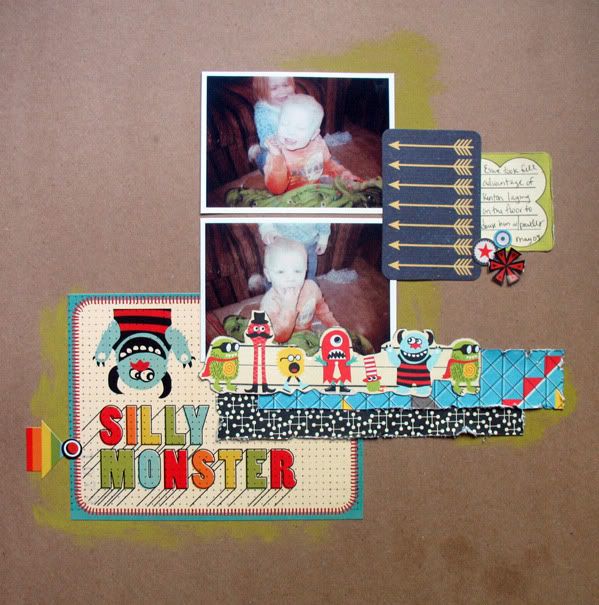 Leah the Orange
( Can I get that boot in a size 10 please? Its
HAWT
!)
Well if that doesn't do it for ya I don't know what will!!! WAIT! Yes I do... but you'll have to check back with us later in the week for that! So take it and run with it, tell your friends and link up on our Mr
Linky
! We can't wait to see what ya got!