well, a HUGE thank you to everyone who made our first month so VERY successful! many people played along with my colours challenges, and it was fabulous to see everyone's work! we're hopeful that November is going to be even better! new challenges, new prizes, new NEWS! the Dollies are hard at work and we want to make things exciting for you, our lovely followers! your feedback and suggestions are always welcome, so don't hesitate to drop us a comment whenever your little heart desires. :)
now then... i had a total of 20 submissions for my October colours challenges, and random.org chose number 19 as our winner.... that would be none other than the lucky ms.
JENNIFER
! congratulations, Jennifer! your projects were beautiful, and i'm thrilled you've played along! please email me at
spazzicassi@yahoo.ca

, and i will get your package sent out!

now, November starts a whole new set of fun challenges... here's the prize that's up for grabs this time around:




included are:
Anna Griffin 8x8 Scrapbook Cardstock Pack - 24 sheets "Alix Collection"
Anna Griffin 5x7 Cardstock Mat Pack - 24 sheets "Alix Collection"
Anna Griffin Chipboard Buckles - 12 pcs "Alix Collection"
BamPop "M is for Monster" clear stamp - 4 pcs
Making Memories Sheer Frames - wallpaper stripe
Prima E Line Pearls & Crystals - 60 pcs teal
Colorbok Foil Chipboard - 15 pcs green

so what do you make of that? quite frankly, i'd love to keep them for myself, but that defeats the point, doesn't it?

what you have to do to win... participate in any of the weekly colour challenges at Design Dollies, and your name will be entered in the draw at the end of the month.

to kick things off for November, here's our first colour challenge:

NAVY BLUE AND ORANGE



so how about some inspiration from the Dollies?

Adina: (just LOOK at those gorgeous leaves!)


Kristy: (isn't this layout just STUNNING? the photograph, the birdcages, the rays... WOW!)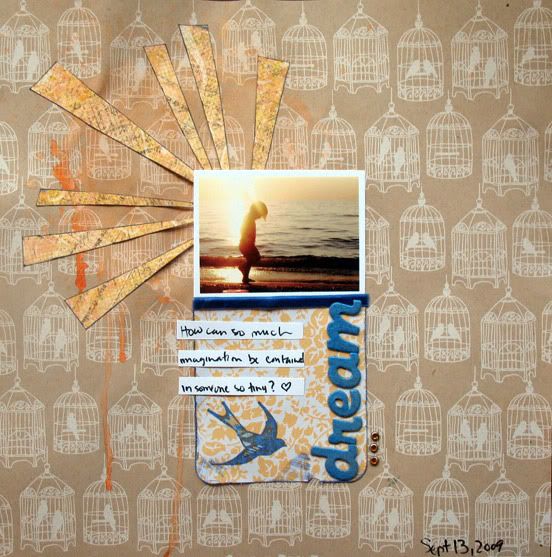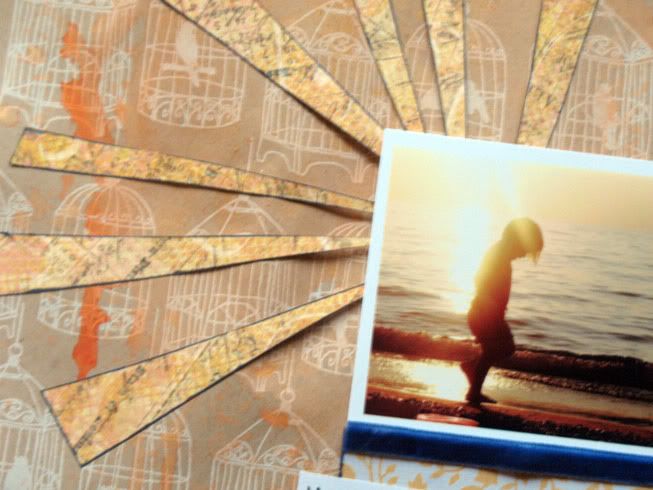 and me,
Leah the Orange
:
well, we hope you're ready! you have until next Sunday, November 8th at midnight EST to link your entries below, and feel free to combine any of our challenges this week to win the other prizes as well! GOOD LUCK!