I do have to thank
Ms. Leah
for "covering" for me this week... I've been a bit blue and a bit under the weather to say the least (I'm seriously counting down until this kid arrives!!). And I'm sure you've all been waiting with baited breath to find out who the winner of the March Elements Challenge is... SO...
Drumroll...
Congrats to: LANA for your awesome Trifecta submission:
Please
email the Dollies
with your mailing address and I'll get your prize in the mail...
NOW, onto April's Prize pack... Each participant who correctly plays with an elements challenge throughout the month of April will be entered for a chance to win this little stash of goodies: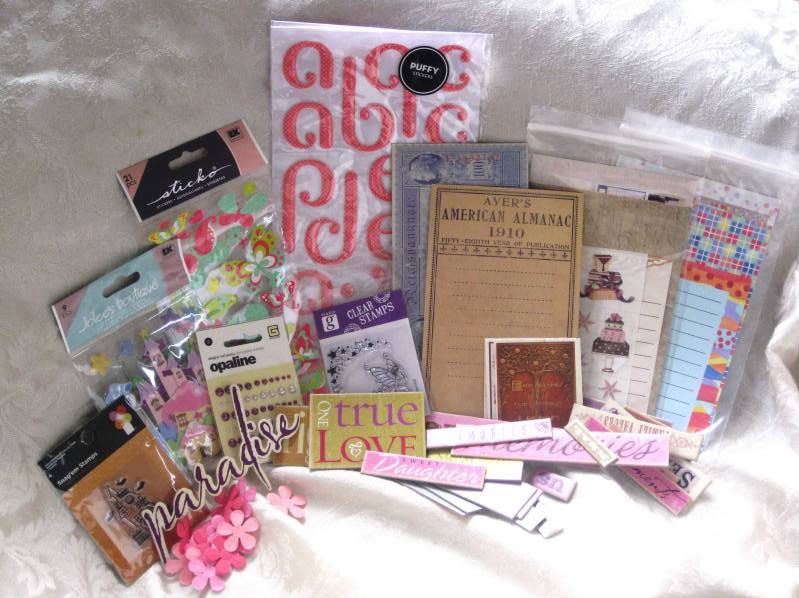 So head on over to the
Elements Challenge
of the week, or even better, why not try your hand at a Trifecta that incorporates Leah's
Color challenge
, my
Elements challenge
, and Kristy's amazinng
sketch
?? Best of luck!!!