Yeah, I know it's later than usual, but I was having some issues with one of our Dollies' photos, and now that I have it in my hot little hands, I'm ready to share!
So we've arrived at the last Monday of the month, and I think you folks are going to LOVE this color combo! I was in awe of the gorgeous submissions for last week's combo (though I must admit that I didn't actually SEE the colors in a project or two, so I was kinda shakin' my head). You rocked it! And I know you're going to knock my socks off with today's combo:
BLACK, WHITE, PINK and GREEN
(any shades of pink and green are fine and dandy, but these four need to be your PREDOMINANT colors, with minimal or no accents outside of the challenge colors)
Think you can hack it? Wanna win THIS gorgeous prize pack, from our fantastic sponsor,
Dolce Scrapbook?
It's the "Avignon" kit from 7 Gypsies, and isn't it just SCRUMMY?! I'd love to win it for myself! This is your last chance to play along for this awesome prize (
Juliana
, thank you SO VERY MUCH!), so create anything you like using the aforementioned colors, and rock it like our Dollies have rocked it!
TINA (who created this fabby holiday page with some wonderful non-traditional Christmas stash - SO CUTE!)... This is Tina's last assignment for her Guest Dollie spot, and girlie, it's been an absolute pleasure to have you! Thank you for your wonderful contributions!

ADINA (who made this funky little set for her sis, and maybe used a BIT too much blue, but the project called for it - you won't be doing that, riiiiiight?):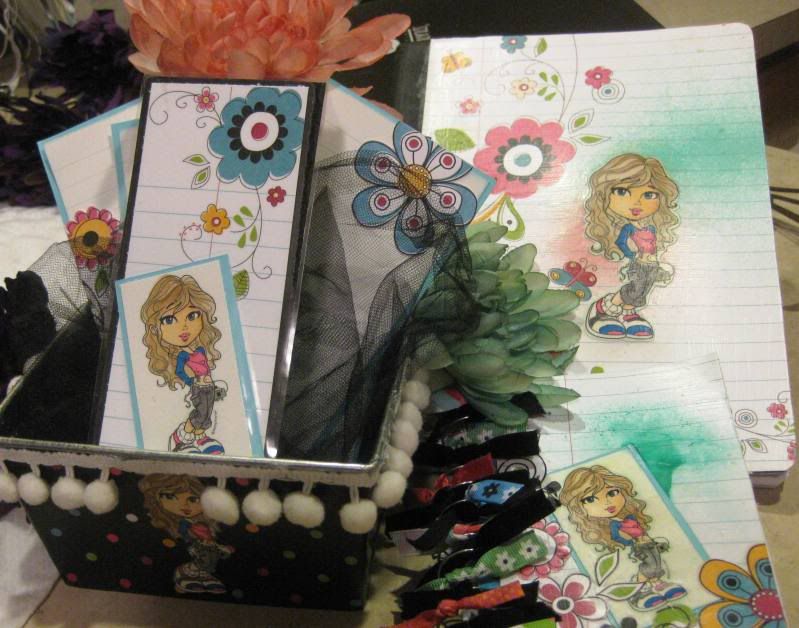 NICOLE (who made this POPPIN' gorgeous page - I love those K & Co. owlies!):

CHIQUI (more eye-poppy fab on this page - aren't those handmade flower embellies STUNNERS?):


Whatcha think? Show me whatcha got (I'm sure I'm going to be WOWED for this one!), and link up your NEWLY CREATED projects below by Sunday, September 5th at midnight EST and you could win that hot 7 Gypsies kit shown above! Be sure to link back to the Dollhouse in your blog post, and happy craftin'!