Morning, friends and visitors of the Dollhouse! Hope you're all geared up for a new week - of work, of vacation, of craftin', of challenges, and maybe even of
TRIFECTA
fun! ;)
We had lots of participants in last week's KRAFT, YELLOW and WHITE challenge - and WOW, what an amazing bunch of submissions! I love kraft, and I love seeing all the different ways people use it. You knocked my socks off! Thank you all for playing along, and good luck in the draw for this month's prize pack... brought to you by...
Juliana Santana is the owner of this fantastic eBay shop; she is originally from Portugal, but lives in Salt Lake City, Utah. Her shop has some WONDERFULLY priced and GORGEOUS kits, embellishment packs and handmade creations with tons of variety and lines from everyone's favorite manufacturers - Prima, Pink Paislee, My Mind's Eye, BasicGrey, BoBunny, Graphic 45, 7 Gypsies and more! Juliana ships worldwide, and she also has a ton of product ON SALE right now, so drop by and see what's up for grabs!
So today, I'm giving you ANOTHER chance to play along to win this yummy prize... Here's the challenge:

Basic Grey's "Marrakech" line, anyone? I think the projects our Dollies created for this one are particularly stunning, so I have no doubt you'll all be wowing me again this week. Check out these stunning samples!
ADINA
(using a gorgeous image from
Some Odd girl
- our
Kristy-Dollie
's digi stamps!):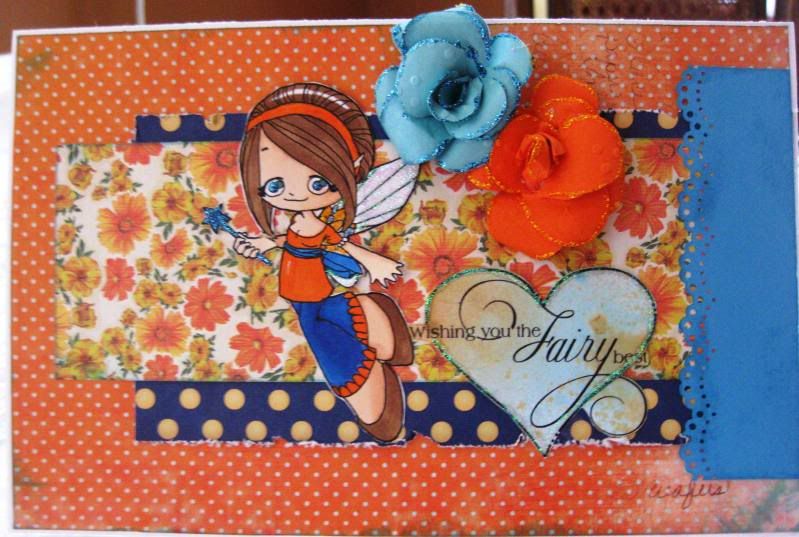 PENNY
, with a two-page layout that just it just TOO cute for words:
and me,
LEAH THE ORANGE
, with a couple of commissioned cards:
See how easy it can be? Well you have been given your first TRIFECTA ingredient... go forth and CRAFT! :) I can't wait to see what you'll do with this combo (which I, for one, will definitely be revisiting in the future!)... You have until next Sunday, August 22nd at midnight EST to get in on this one! Upload your NEWLY-CREATED projects below, and be sure to link back to the Dollies blog in your post for your chance to win! ENJOY!