Welcome to another Elements Tuesday at the Dollhouse! Your wavy designs were INSPIRATIONAL and we are loving all the submissions so far! Remember, all entries this month will be included in the drawing for this prize sponsored by
Scrap-a-Doodle Doo
:
Scrap-a-Doodle-Doo
is a boutique scrapbooking, card making and paper crafting store located in Ramsey, New Jersey and owned and operated by husband and wife team, Stephanie and Mark Mandato. We are fortunate to have a talented staff, as well as teachers and loyal customers who share their knowledge of the crafting world and enhance everyone's experience at Scrap-a-Doodle-Doo. They help us to provide an atmosphere that inspires creativity, provides access to the latest and greatest product offerings and builds lasting friendships. The sign in our Crop Room appropriately reads: "Enter as strangers, leave as friends."
In addition to our
online presence
and retail location, we feel fortunate to have been invited to serve as one of the Preferred Vendors for Scrapper's Dream Vacations (SDV) and have doing so for the past few years up and down the Eastern Coast. Scrap-a-Doodle-Doo also hosts all-day events and weekend themed retreats.
And the store is currently chock full of brand new stock recently released from CHA... If you haven't stopped by, definitely check out
our blog
for new product information, and stop by online or in person so you can explore the thousands of items from 175+ manufacturers, most of which you will not see at your "big box retailers." If there is an item you cannot find or a custom kit that you would like us to help you create, please feel free to
contact us
or call (201) 818-7060 with any questions. We look forward to meeting you!
This week's challenge is to incorporate the following recipe into your project:
1. The color RED
2. Ovals, at least THREE
3. A flourish
4. Glitter
5. 2 Patterned Papers
And as always, we have some Dollilicious examples to get your mojo going:
Adina
is LOVING the Dancing Magnolia for this little card: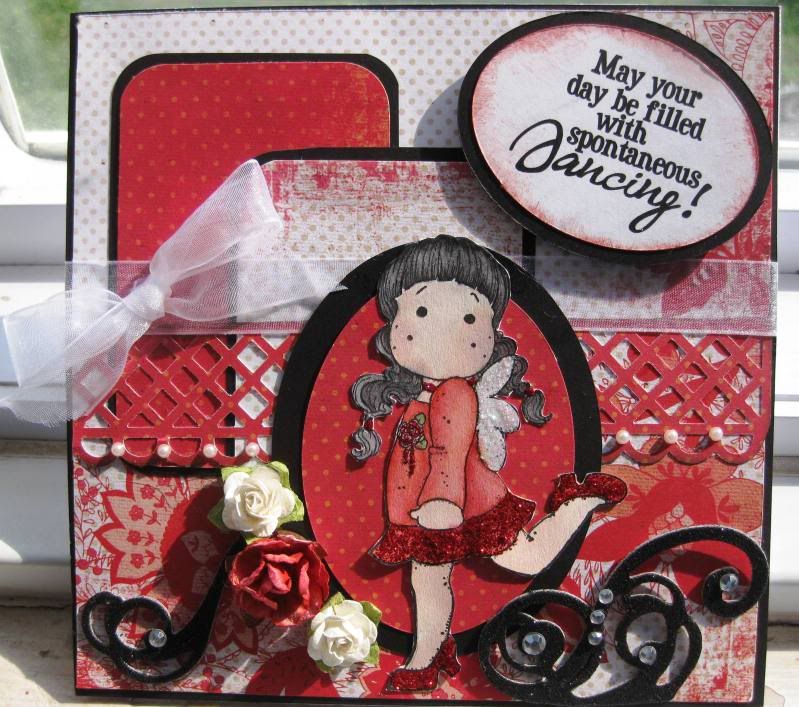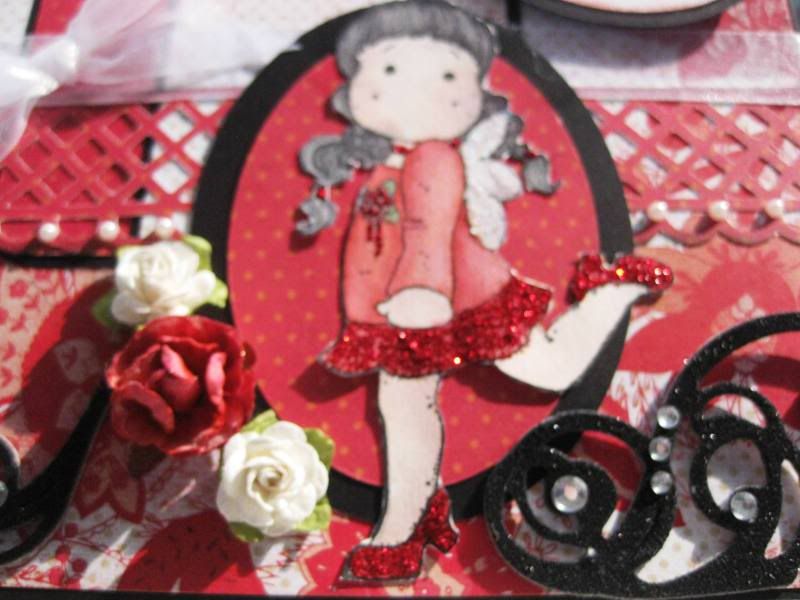 While Dana totally rocked our socks with this tribute to her loves:
And Penny showed some Aussie pride with THIS doodled up doozie:
Okie dokie artichoky, it's your turn to play with this combo. Link up your entries via Mr. Linky by midnight on Monday, August 30th to be included with this week's players!