Well, we've made it through another week, and while some may be sad that the weekend is over, we Dollies are excited because it means the start of a whole new batch of challenges for the week!
You wanna win this?
Yeah, me too! Well we are thrilled to say that this gorgeous prize pack is up for grabs, kindly donated by Juliana Santana, from Dolce Scrapbook!
Dolce Scrapbook is a fabby little eBay shop with loads of scrappy kits and embellishments, not to mention FANTASTIC prices! Juliana has a ton of stuff on sale right now, so you should swing by and check it out! CLICK HERE to check out the store, or CLICK HERE to visit Juliana's personal blog...

What do you have to do to win this 7 Gypsies "Avignon" kit?
PLAY ALONG! Anybody entering my color challenges for the month of August will be entered to win, so you have two more chances before August comes to a close!
Here's today's palette:
NAVY BLUE, MINT GREEN and IVORY

Kind of a strange combination, but lemme tell ya, our Dolls have knocked it right outta the ballpark again with their gorgeous creations! Check 'em out...
ADINA brought us this gorgeous card full of distressy goodness: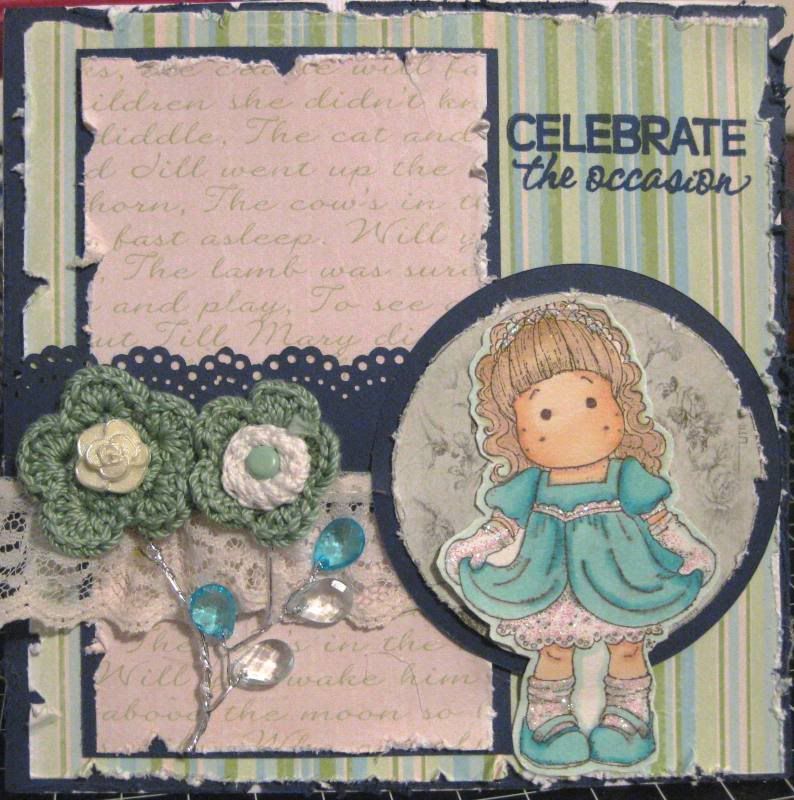 Moi (Leah the Orange), with something to (hopefully) inspire!:

KAREN, with yet another spunky page from her cocktails mini-album:

and METAL_MINISH, with this cute DOLLIE page (how perfect, right?):

Are you inspired? Are you ready? Are you itchin' to get your hot little hands on that sweeeeeeet prize pack up there? WELL... get craftin'!

Create anything you like that features NAVY BLUE, MINT GREEN and IVORY predominantly in your project, link up below by midnight on Sunday, August 29th, and be sure to link back to the Dollhouse in your blog post and you'll be in the running! GOOD LUCK!